The Book in the Works
Having decided to write the recipe book, my first measure was to ship to a few friends with children the original picture recipes I had already created, looking for some feedback that would help me polish them visually and flavor-wise.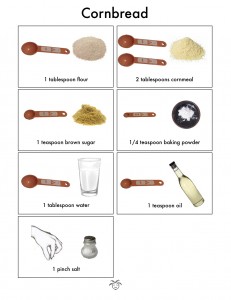 From all the people I contacted, my cousin has been an incredible partner, trying out the recipes with her 2-year-old, using her best judgment as a Mom, her knowledge of human development as a Psychoanalist, and her great taste as a woman. She brought to my attention that, however age-appropriate my recipes may be, the bland printed version I use as a teacher is not really marketable comparing to the bells and whistles of children's cookbooks found in stores.
Bearing that in mind, and following her suggestion, I decided to find some happily colored bowls, measuring utensils, and flatware to illustrate my book – immediately thinking Ikea.
Lots of Work During Vacation Time
I had no time to deal with that, however, because hubby and I went to New York, then Watertown for vacation and family time. While in Watertown, I spent nights typing and revising recipes. My mother-in-law, who is a lover of the English language and who used to teach it, helped me assure clarity and precision in the use of terms, such as 'rinse' instead of 'wash' when referring to vegetables.
I have to admit that the same 'bells and whistles' I was the least worried about at first ended up becoming one of my favorite pastimes! I can spend hours thinking, planning, and creating backgrounds and color schemes for each recipe, enjoying each second of it.
Lots of Work Returning Home
Because the layout can be done from anywhere in the world on my laptop, as soon as I arrived home I decided to leave that fun for later and ride with what was ready. I rushed to Ikea and a couple other stores to find the needed child-friendly utensils, and started preparing each recipe, taking pictures of the steps.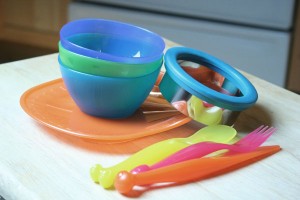 One idea I came up with – which found supporters in Watertown – is to provide the book as a package, with all the utensils that will be needed to realize the 10 recipes in it. My supporters' perspective is that it will make it easier for the adult, who will be relieved from the task of coming up with safe materials for the child to manipulate. My idea is that it will make it easier for the child, who will be able to follow the images to the 't', from the color of the bowl to the cookie cutter
mold with a soft top for handling.
Although I am having a great time as I develop this book, I thought it would take less time. I am becoming increasingly demanding with the quality of the pictures, which is making me re-take several of them and spend a great deal of time editing them to detach the object from the background – all in the name of clarity.

More to come!
Next week I fly to Brazil. I can't wait to introduce some of these recipes to my nephew, niece and little cousins and see what they can do with them!